Posted in
Blogroll
on October 3rd, 2010 by Ron Glover
Posted in
Andy Reid
,
Blogroll
,
Donovan McNabb
,
Michael Vick
,
Philadelphia Eagles
,
Philadelphia Eagles fans
,
The Starting Five
,
Washington Redskins
on October 3rd, 2010 by Ron Glover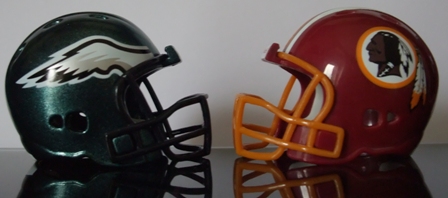 We're going to live at 4pm EST. As the Philadelphia Eagles and Washington Redskins do battle. Join our live blog for this highly anticipated game.
Posted in
Blogroll
on October 3rd, 2010 by Ron Glover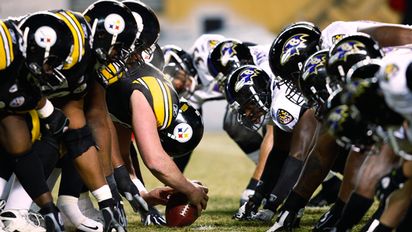 Week 4 is rivalry week in the NFL – the 1 o'clock slate has the Jets vs. Bills, Lions vs. Packers, Browns vs. Bengals and the slugfest in Pittsburgh between the Ravens and the Steelers.
But it's the 4 o'clock matchup in Philadelphia that will have the country tuned in as the Eagles welcome Donovan McNabb back  to the city where he spent the first eleven years of his career as he tries to get the Washington Redskins back on the winning track.
Bye: Buccaneers, Chiefs, Cowboys & Vikings