So the NFL wants to fine and possibly suspend collegians who are on the take prior to their entrance to the NFL. If this doesn't confirm the master/slave concept the NCAA and NFL have conjured up – nothing will.
If the NFL plans to punish players found guilty of violating NCAA rules upon their entry into the league, what is the plan for coaches who flee programs that they have ruined only to hide behind the NFL Shield? The USC Trojans were stripped of their 2004 National Championship for NCAA violations and Reggie Bush voluntarily gave back his Heisman Trophy because he recieved close to $300,000 in money and other gifts while at USC. All of this occured under the "watchful" eye of Pete Carroll who was allowed to walk away from the program unscathed for the greener pastures of the NFL. Carroll was able to sign a lucrative deal, bring in some of his former players and is in the running for NFL Coach of the Year. All of this while one man laments his actions as a top flight student athlete with financial hardships and a once proud program looks for another "molder of men"  to rebuild after the pillage.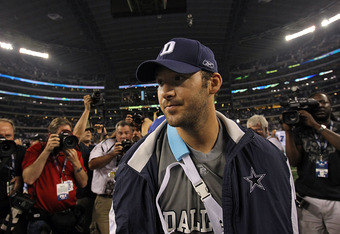 Who of the Chargers, Cowboys, Niners, Saints and Vikings will make the Playoffs? Well you can strike the Cowboys off the list – ditto the Vikings. In the case of the shoulder injury quarterback Tony Romo, it has all but doomed their season. The Vikings chances aren't good with or without Brett Favre who killed their chances in Green Bay Sunday night. The Saints have a better than 50% chance with the return of a hopefully healthy Reggie Bush. The Chargers seem to be playing like the Kansas City Chiefs are going to cough up the division and that isn't going to happen. Their days of running roughshod over the AFC West are over. The Niners are 3 1/2 games behind the Seahawks who lead the NFC West but they still have five division games remaining in still a relatively weak division.
How good is Roddy White? For the last four seasons Roddy White  has flown under the radar in Atlanta, overshadowed by the T.Ochocinco's and Randy Moss' of the NFL. White has done it as the only wide receiver in Atlanta. There is Tony Gonzalez at tight end, but when Matt Ryan goes deep – he's looking for White. On Sunday, White torched the Cincinnati Bengals with 11 receptions for 201 yards and 2 touchdowns. Oddly enough, you never hear White mentioned with Andre Johnson or Brandon Marshall as the NFL's oung receivers.
That may be about to change.