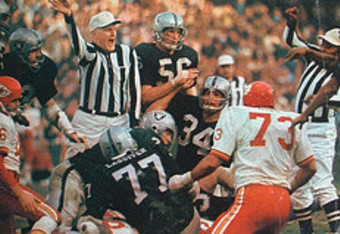 With the second half of the 2010-11 campaign set to begin we can only hope that the cream begins to rise – this has been an interesting first half to say the least.
Today on the marquee we have the Dolphins who are undefeated on the road heading up to chilly Baltimore to face the Ravens. The Chargers are eager to begin the second half as they face the Texans in Houston. The surprising Buccaneers look to keep the naysayers at bay as they face Matty Ice and the Falcons. Michael Vick returns as the Eagles hope to keep their undefeated record after a bye week intact as Peyton Manning and the Colts pay a visit. My pick for game of the day is the renewal of one of the NFL's most bitter rivalries as the Chiefs and Raiders go at it in Oakland.
Byes this week: Broncos, Jaguars, Niners, Rams, Redskins and Titans
Sunday November 7, 2010
New York Jets (5-2) at Detroit Lions (2-5) 1pm: Rex Ryan had better tread lightly with his young quarterback todayNdamukong Suh is every bit the game-changing predator we thought he'd be. I don't expect the Lions to be pushovers from here on out.
Pick: Jets 21 – Lions 20
Miami Dolphins (4-3) at Baltimore Ravens (5-2) 1pm: The Ravens have won six in a row at home, while the Dolphins are the League's best road team this season. Ed Reed's presence in the secondary gives the Ravens an added boost in dealing with Dolphins wideout Brandon Marshall. This is the Phin's third straight game against the AFC North.
Pick: Ravens 30 – Dolphins 17
New England Patriots (6-1) at Cleveland Browns (2-5) 1pm: The Browns are nobody's chumps, despite a losing record and anybody's guess at quarterback from week to week. Who's easier to dislike Eric Mangini or Bill Belichick? I'm sure the Browns remember  when Belichick was run out of town – Belichick hasn't forgotten either.
San Diego Chargers (3-5) at Houston Texans (5-3) 1pm: Both teams need this game to keep pace in their respective divisions. We could easily see one thousand yards of offense in this one. If the Texans are going to finally see the playoffs, landing a blow to the Chargers hopes here is a must. Antonio Gates is hobbled and Vincent Jackson is some weeks away from playing.
 Texans 38 – Chargers 31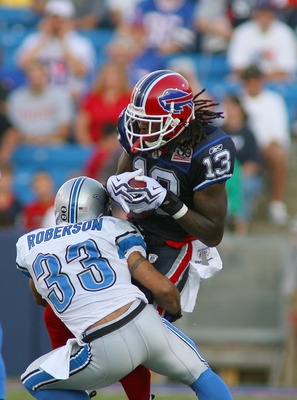 Chicago Bears (4-3) at Buffalo Bills (0-7) 1pm Toronto, Canada: The Bills are going to come up big in what could be their new home in a season or two. The Bears have been shaky and this could be their week to be upset by the Bills. Steve Johnson has stepped up big as the offense is beginning to take shape.
Pick: Bills 24 – Bears 20
Arizona Cardinals (3-4) at Minnesota Vikings (2-5) 1pm: The revelation  that Brad Childress was a hair away from being fired has put the coach in a tough but not so tough spot. Childress knows his best bet is to go with anyone but Favre but he has no confidence in Tavaris Jackson. Screw what the fans want and screw what Favre wants – he's gonna retire at the end of the season while this may be Childress' only shot at a head coaching job. The choice is simple here.
 Cardinals 27 – Vikings 14
Tampa Bay Buccaneers (5-2) at Atlanta Falcons (5-2) 1pm: Week after week "experts" have predicted the fall of the Buccaneers, well it hasn't occured yet. Josh Freeman is as good on the road as Matt Ryan is at home – and no one talks about that. Well maybe they will start after today.
Buccaneers 30 – Falcons 28
New Orleans Saints (5-3) at Carolina Panthers (1-6) 1pm: The Saints may have found themselves while saving their season at the same time in last week's win over the Steelers. With Pierre Thomas and Reggie Bush returning shortly, this was one Sean Payton and his crew needed. Today's game against a game Panthers squad is no different.
Saints 35 – Panthers 24
New York Giants (5-2) at Seattle Seahawks (4-3) 4:05pm: Two division leaders face off today hoping to pull away from their otherwise mediocre divisions. The Giants are probably the best team in the NFC that no one really wants to face. The Seahawks are one of the most dangerous. I'm curious to see how the G-Men get after Matt Hasselbeck after the Raiders had a field day last weekend.
Giants 27 – Seahawks 23
Indianapolis Colts (5-2) at Philadelphia Eagles (4-3) 4:15pm: The Eagles hopefully return to full strength (Michael Vick, DeSean Jackson and Jason Peters) this week against a Colts team that is banged up but remains effective. Andy Reid's Eagles are undefeated coming out of the bye while Peyton Manning is undefeated against the Eagles in his career. Something has to give today.
Eagles 31 – Colts 28 ot
Kansas City Chiefs (5-2) at Oakland Raiders (4-4) 4:15pm: Len Dawson, George Blanda, Hank Stramm, John Madden, Mark van Eeghen, Fred Williamson, Otis Sistrunk, Willie Lanier, Willie Brown, Art Still, Cliff Branch, Joe Delaney, Marcus Allen, Derrick Thomas, Howie Long, Christian Okoye, Tim Brown and everyone in between.
Raiders 33 – Chiefs 27
Dallas Cowboys (1-6) at Green Bay Packers (5-3) 8:20 pm: The Packers are looking to put the Cowboys away for the season tonight as Al Harris and Atari Bigby return to a defense that is one of the NFL's most aggressive. It doesn't help that Cowboys QB Jon Kitna threw four picks last week. A poor showing tonight and Wade Phillips' season could end much sooner.
Packers 27 – Cowboys 13
Monday November 8, 2010
Pittsburgh Steelers (5-2) at Cincinnati Bengals (2-5) 8:30 pm: The Steelers are going  find a way to win this week in another hostile enviroment. Although they've come up way short this season (thanks to their quarterback) I'm still curious to see how T.Ochocinco matchup against the Steelers secondary. Wow, just that fast I forgot Carson Palmer was their quarterback.
Steelers 30 – Bengals 17
Last Week 10-3, 2010 Season 66-37