Bednarik/Gifford, Miracle at The Meadowlands, Wally Henry's fumble in the 1981 Playoffs,  LT owns Jaworski, Joe Morris, Randall Cunningham takes Carl Banks' best shot, Dave Meggett, Miracle at The Meadowlands II,Rodney Hampton, Randall's Punt, Tiki Barber, Vai Sikahema punches out the Giants, Strahan owns Runyan, 9 – Straight Giants victories, Eagles win a 10-9 thriller, Brian Westbrook's season-saving punt return, T.O. Debuts with 3 touchdowns, G-Men get to Donovan McNabb 12 times…and everything in between. 
The rest of the Sunday Rivalry Revival Includes: Vikings/Packers, Raiders/Steelers, Colts/Patriots and Broncos/Chargers
I ran into some problems this morning between packing and saving material on this piece. So here is a sawed-off version of my picks minus the breakdowns.
1. Ravens 34 – Panthers 9
2. Jets 30 – Texans 17
3. Buffalo 31 – Bengals 28
4. Jaguars 24 – Browns 19
5. Packers 34 – Vikings 17
6. Titans  30 – Redskins 13
7. Chiefs 24 – Cardinals 23
8. Cowboys 35 – Lions 23
9. Steelers 27 – Raiders 24 ot
10. Saints 40 – Seahawks 24
11. Niners 23 – Bucs 21
12. Rams 29 – Falcons 24
13. Patriots 34 – Colts 24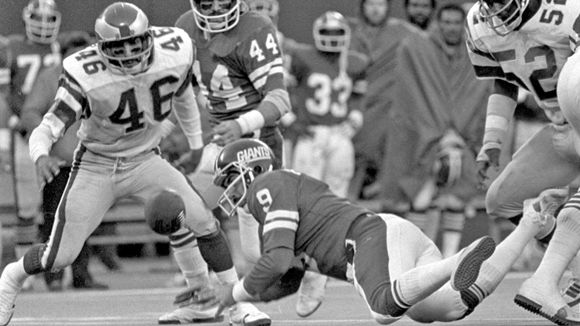 14. Eagles 31 – Giants 17
15. Chargers 35 – Broncos 17
Last Week 7-6, 2010 Season 81-47