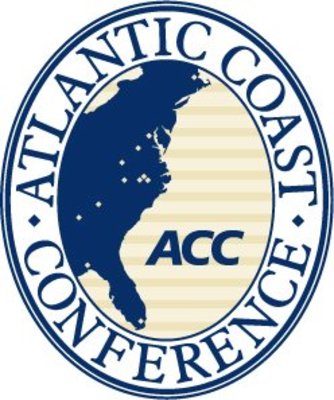 College football is starting on Thursday, September 1st. And with that in mind, I figured I'd have a little fun, stir a little debate, and perhaps write something you'd want to read over and over again. With some help from my trusty research assistant the Internet, I have found the greatest players to ever play for all 6 of the power conferences.
Why didn't i do every single division 1-a school you ask? Simple. A: It would have taken me way too long to do. B: In some cases, there is no answer or too many answers. Do you really want to know who the all-time greatest Hawaii Rainbow Warrior is? (Answer: Mark Tuinei, with Jason Elam close behind.) Same thing with SMU. For a program that was given the Death Penalty, there's far more options than you'd think. Try and pick between Eric Dickerson and Doak Walker. That ought to be fun.
Now, before I get to the list, some ground rules. This is a list of the greatest NFL players, but college performance is weighted equally. Therefore, Tom Brady will not be on the list for Michigan because he had trouble starting. Also, this is the 6 conferences as they are now. So Nebraska goes in the Big Ten list, and Colorado goes in the Pac-10. And we're starting this little journey through the ACC.
Boston College: This might be the easiest one that there is so far. He's their only Heisman trophy winner, and one of the most electrifying players in the history of football. The answer to this question is: Doug Flutie.
Clemson: And we have our first active player on the list. One of the most intimidating safeties in NFL history, a dude that is so tough, so intense, he scares other tough and intense dudes. Brian Dawkins. When your nickname is Weapon X (the nickname of Wolverine before he was domesticated and found by Professor X), and it's not intended to be ironic in the least, that's scary.
Duke: Rise up, Washington football fans. Sonny Jurgensen is, without doubt, the greatest man who ever slipped on a Blue Devils uniform. and when you can make an argument for giants bust Dave Brown in this position, it's not a good look for anyone. Come on Duke. Step your game up.
Florida State: Prime Time. Deion Sanders. is this really a pick I need to spend a whole lot of time explaining? Really? Ok, he is the NFL's best-ever cover corner. Full Disclosure: he's not the NFL's best-ever all-around corner in my mind. That honor falls to Mel Blount in my mind.
Georgia Tech: This is kind of an underrated power in the ACC. This was actually harder than I thought it would be. There are so many different good players. Did y'all realize GT has had FIFTY All-Americans? That's a surprising number for a small technical college in Atlanta. Anyway, the answer is Calvin Johnson. One of the best wide receivers in the game today, and with the current reliance on the option by the Ramblin' Wreck, perhaps the last one they will produce for quite a long time.
Maryland: Randy White. The dude was nicknamed the friggin' Manster. I could go on and on about all of his accomplishments in both the NFL and College, but he was nicknamed the friggin' Manster. And he lived up to it. That settles it.
Miami: Wooosah. This one is super-friggin' hard. Here are my choices: Ed Reed, Michael Irvin, Ray Lewis, Warren Sapp. But the guy I went with wasn't there for the days of the U. I went with Ed Reed because you could very easily argue that he is the greatest to ever play the position of safety, while that argument is a little harder to make for any of the other guys on that list. Ray Lewis is blocked as a middle linebacker by Dick Butkus, Warren Sapp by Joe Greene, and Michael Irvin by Jerry Rice.
North Carolina: Lawrence Taylor. The greatest outside linebacker to ever do it. The dude who changed the way pro football was played. The greatest Giant defensive player. the best UNC player. End of discussion.
North Carolina State: Philip Rivers. The only other quarterback more likely to talk mess than Jay Cutler. And yet, unlike the dude who stole the name from Mr. Olympia, Philip Rivers can back it up. At this moment he is repping Dan Marino's spot as the best Qb without a ring, but that could change. Interestingly: Dude was never an All-American at NC State.
Virginia: Boy this is hard. I mean I could go a few ways with this. But I ended up going with Ronde Barber. One of the best corners in the NFL still, even at his advanced age. Plus, he's apparently working on being the mirror universe version of his brother Tiki.
Virginia Tech: You'd think that it was Michael Vick, right? When I planned this out, I thought it was going to be Michael Vick too. But when I did the research, I discovered how much I was wrong. The answer is Bruce Smith. BAAAAD THINGS MAN.
Wake Forest: Presented without Comment.
It's Brian Piccolo.