If we learned anything this week it's that some sleeping dogs need to be left where they are. The acquisition of Carson Palmer can be considered an aggressive move by the Raiders but the price was too steep considering his three interception performance on Sunday. Cam Newton's critics have suddenly turned in to an "I-told-you-so" chorus. Is it too early to say the Green Bay Packers can run the table. And finally how long will the Tim Tebow Era lasts in Denver?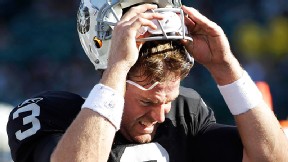 Carson Palmer should've never seen the field Sunday against the Kansas City Chiefs, or anyone else? Hue Jackson got a little too antsy Sunday and pulled Kyle Boller in favor of Carson Palmer who hadn't thrown a pass in an NFL game in close to a year. Palmer returned to HIS form of the past two seasons throwing three interceptions as the Raiders were embarrassed by their hated rivals 28-0. Jackson says that the bye week will be used to get Palmer acclimated to the team's offense with that in mind, I hope Terrelle Pryor has been studying.
Funny how Cam Newton's detractors are now saying what we already knew. Trent Dilfer and Troy Aikman are saying what Michael Tillery and myself have been saying for over a year,  Carolina Panthers Cam Newton was going to be  the next great player in the NFL. Dilfer went as far as to say that Newton will "revolutionize" the position. Funny how six months ago people were lining up to say how he wouldn't cut it at this level because of the same skills he's displaying now.   
Will the Tim Tebow Era in Denver hinge on wins or progress? Tim Tebow won ugly on Sunday, but no one holds up a mirror at the end of the game. Minus a true go-to receiver Tebow is spreading the ball around when he can and doing what he can with what he has. Question is will John Elway and John Fox go out of their way to get Tebow the pieces needed or are they resolved to the fact that he doesn't fit in their offensive scheme and move on. Why does the plight of Black quarterbacks come to mind as I write this?
Can the Green Bay Packers win out?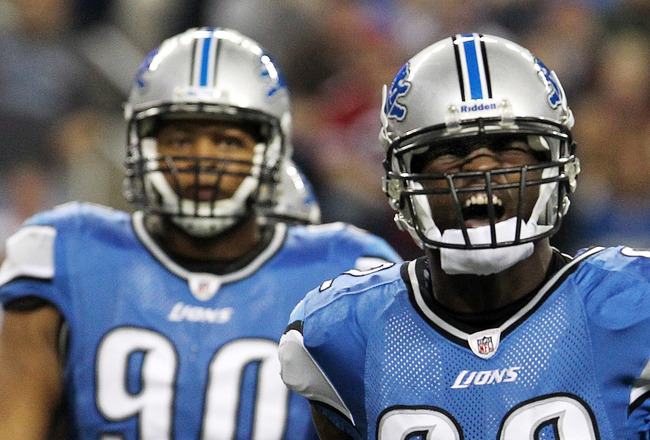 Are the Detroit Lions headed for a slide?