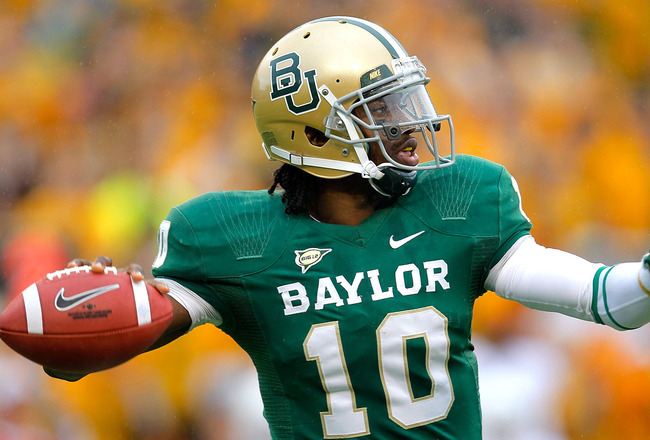 We all heard Donovan McNabb's comments a couple of weeks ago when he expressed concern for Robert Griffin III about how the Washington Redskins would not be a good fit, and while it sounded like McNabb was using the ESPN platform to publicly rip former coach Mike Shanahan for the hell that he put him through in DC – who would know better than McNabb?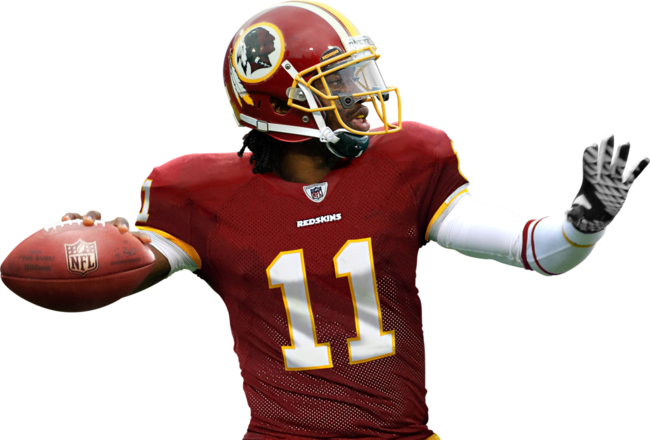 I believe that Griffin is going to be okay and it won't be for anything that Shanahan does. He will have peaks and valleys throughout the season but I feel as confident in Griffin as I felt in Cam Newton last season – maybe even a little more.
While the comparisons between Griffin and Andrew Luck will continue throughout their careers, both are getting on at the ground floor with Griffin possibly having a little more to work with in DC. Griffin's potential to be just as effective in the pocket as when he is removed from it will be vital to his growth and gaining confidence early in the season. and not tuck and run until his options are exhausted he sees the play through and that's important for this rookie.
The additions of Pierre Garcon and Josh Morgan will be welcome additions as Griffin has two receivers with good size and speed, but the key is precision in running routes. Fred Davis, a tight end with wide receiver ability should only improve with Griffin under center. A healthy Chris Cooley wouldn't hurt production either.
If all else fails, Griffin could hand off to as many as four different backs this season. The offensive line is solid ranked 12th in sacks surrendered but there is a need to improve on their 25th ranked rushing offense.
In other news:
Ovie and the Washington Capitals advance after shocking the Boston Bruins in Game 7  (Washington Post).
Joel Ward Targeted On Twitter After Game-Winning Goal (SBNation).
New York Knicks defeat Los Angeles Clippers as first round matchup against the Miami Heat becoming a reality (New York Post).
Calvin Johnson beats out Cam Newton to grace Madden 13 cover (CBS Sportsline).
Royal Oak store selling records said to be from Dilla's personal collection (DET News).
 'The NFL Draft Diaries' With Ravens WR Torrey Smith (TSFJ).
Black Man's Killing in Georgia Eludes Spotlight (NYT).