NFL Commissioner Roger Goodell gave out pounds and bearhugs by the dozen as tears flowed from proud families during the first round of the NFL Draft. After Andrew Luck and Robert Griffin III were off the board, a trade bonanza ensued. The SEC dominated the opening round with nine overall picks including of the first ten selections. The shocker of the round was the Dallas Cowboys moving up nine spots to snag standout LSU cornerback Morris Claiborne.
The Cleveland Browns passed up on drafting Alabama wide receiver Julio Jones last year but would not make the same mistake twice as they swapped positions with the Minnesota Viking to grab Jones former teammate running back Trent Richardson. Andy Reid addressed a defensive need by trading up to draft Mississippi State defensive tackle Fletcher Cox. Cox will be in a defensive line rotation that includes, Trent Cole, Jason Babin and Cullen Jenkins. Other standout selections in the first round include the Tampa Bay Buccaneers trading up to draft Alabama safety Mark Barron and Boise State running back Doug Martin. The Patriots reloaded their defense with Syracuse DE Chandler Jones and Alabama playmaking linebacker Dont'a Hightower.
In Other News: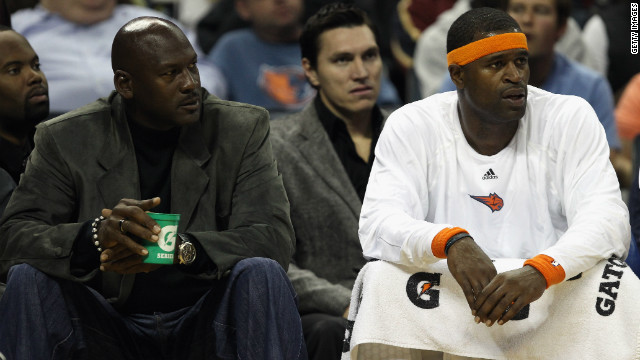 Michael Jordan is now linked to best and worst winning percentages in NBA History (San Jose Mercury News).
Bulls and Sixers open the first round of the NBA Playoffs on Saturday (NBA.com).
Mickey Loomis touches on the Saints wiretap and bounty scandals (The Times-Picayune).
College Football "Final Four" to kick off in 2014 (Los Angeles Times).
Red Sox shut down OF Carl Crawford due to elbow injury (MLB.com)
48 Philadelphia Transit workers to split $172.7 million Powerball winnings (Philly.com)
Dice Raw releases trailer for upcoming single "The Illest"  (All Hip Hop.com).
Jim Crow Museum opens in Michigan with artifacts from Segregation through the Civil Rights Movement (Oakland Press).
Is Lisa "Left Eye" Lopes the next to be "resurrected"  (Black America Web)
Nike kicks off the NBA postseason with new releases (Nice Kicks.com)