A symbol that was once a tribute to a man's legacy has in recent weeks become a reminder of betrayal. The statue of former Penn State football coach Joe Paterno is being removed this morning.
(CNN)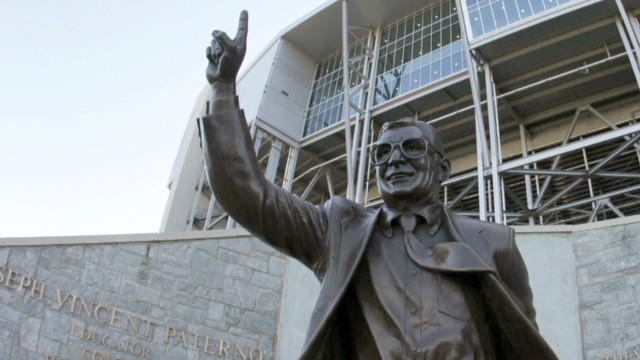 This morning Penn State University president Rodney Erickson decided that enough was enough.
"I now believe that, contrary to its original intention, coach Paterno's statue has become a source of division and an obstacle to healing in our university and beyond," Erickson said in a statement.
The 900-pound likeness of Paterno will be stored in a "secure location".
It gets no easier in Happy Valley this week. The NCAA has announced sanctions against the football program will be made known tomorrow at 9am.