Posted in
Blogroll
on September 25th, 2012 by Ron Glover
(Associated Press)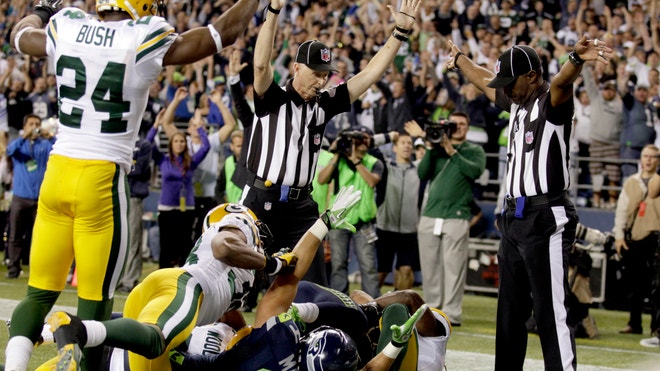 The signals of the officials at the end of the play tell the story.
It was going to happen at some point if things didn't change.
A great game between the Green Bay Packers and the Seattle Seahawks was marred by replacement officials once again stealing the headlines in the worst of scenarios.