Posted in
Blogroll
on October 2nd, 2012 by Ron Glover
(Kevork Djansezian/Getty Images)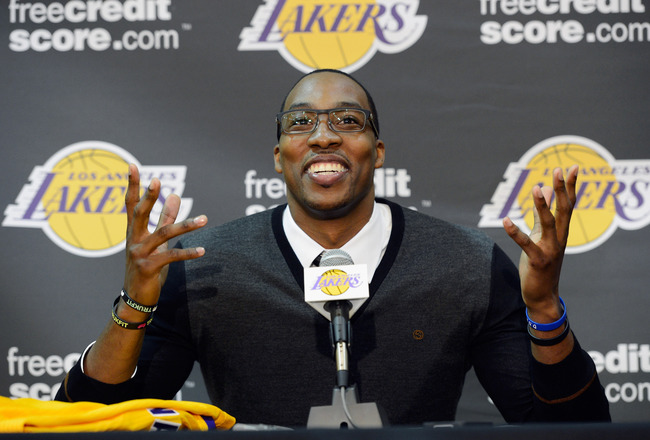 Dwight Howard joins a long line of great big men to wear the Purple and Gold.
Last year NBA fans suffered through an NBA lockout that stretched into the month of December. Once the players and owners agreed on a deal the season became a 60-game sprint.
LeBron James would capture his first world championship, shedding years of stigma in the process. In the midst of a feverish free agency period the Lakers would land Steve Nash. They would also acquire Dwight Howard in a blockbuster deal that could tilt the balance of power in the NBA.
Buckle up, the NBA season is less than a month away. Let's talk hoops.