Posted in
Blogroll
on October 16th, 2012 by Ron Glover
(Philly.com)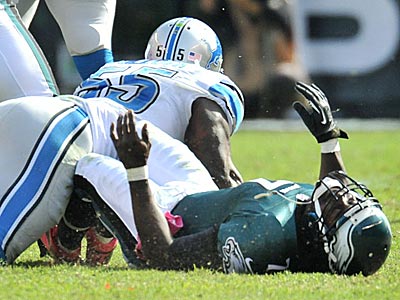 No Eagle can escape a Lion standing still.
When the Philadelphia Eagles signed Michael Vick in 2009 it seemed like a great idea. With Donovan McNabb's time on the team winding down and the uncertainty of Kevin Kolb, bringing in Vick seemed like the right move.
On top of the physical punishment, Vick has struggled with turnovers the past two seasons. Suddenly there are questions about his future in Philly. We can blame Reid all we want, but somewhere along the line Vick bought in to Reid's plan and that's when things changed.