Posted in
Blogroll
on November 27th, 2012 by Ron Glover
(Washington Post)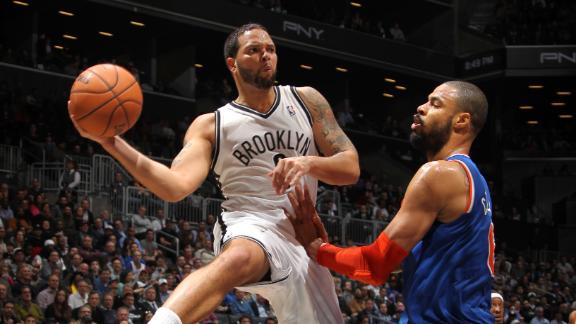 Deron Williams looks to pass around the Knicks' Tyson Chandler for one of his fourteen assists.
The inaugural meeting between the New York Knicks and the Brooklyn Nets was postponed due to Hurricane Sandy. Last night, the much-anticipated maiden voyage in the city rivalry was underway. The Nets needed an extra period to give the Knicks their third loss four games with a 96-89 victory.
The Bucks were all but done in the Windy City, trailing by as many as 27. The Bucks were able to outscore the Bulls 30-12 in the final period to stun the hosts 93-92.