Posted in
Blogroll
on December 16th, 2012 by Ron Glover
(ESPN)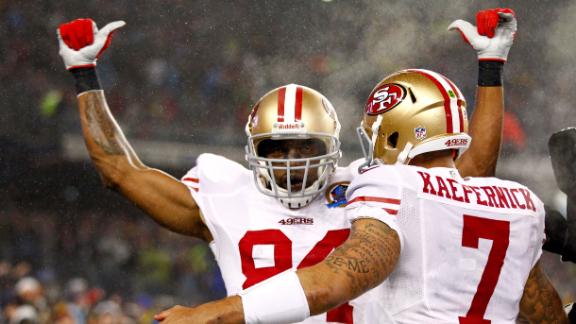 After scoring, Randy Moss made sure those in Foxboro remembered his name.
The San Francisco 49ers and Denver Broncos went into hostile environments and came away with impressive victories against the Baltimore Ravens and New England Patriots, respectively. Meanwhile in Atlanta, the Falcons have just about had it with the talk of them not being tough enough. Yesterday, they took their frustration out on the Super Bowl Champion New York Giants, shutting them out 34-0.
The drubbing at the hands of the Falcons dropped the Giants into a three-way tie with the Washington Redskins and Dallas Cowboys — who both won yesterday.