Posted in
Blogroll
on December 19th, 2012 by Ron Glover
(Jonathan Daniel/Getty Images)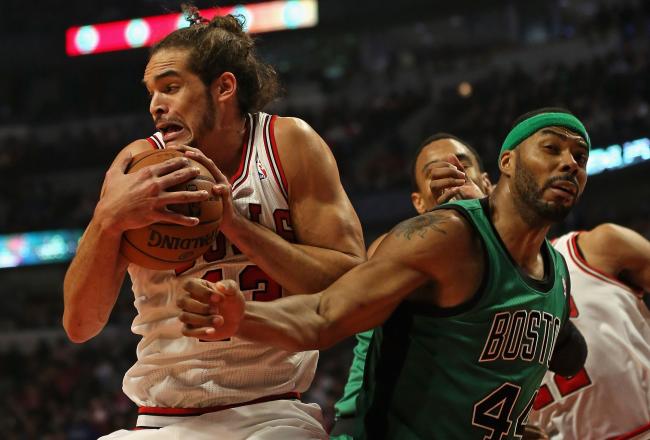 Joakim Noah's breakout season may include an All-Star appearance.
The Chicago Bulls are adjusting to life without point guard Derrick Rose the best way they know how. In his absence, teammates have stepped their game up and the Bulls are the top team in the NBA's Central Division. Joakim Noah literally stands in the middle of the Bulls success. Last night, the energetic center posted his first career triple-double in Chicago's victory over Boston.
The case is the same for the Washington Wizards who may be without their star point guard John Wall for the remainder of the season. The results have not been as favorable, but coach Randy Wittman may have uncovered a gem in third year shooting guard Jordan Crawford. In the Wizards loss to the Atlanta Hawks, Crawford notched his second career triple-double.