Posted in
Blogroll
on January 19th, 2013 by Ron Glover
(Getty Images)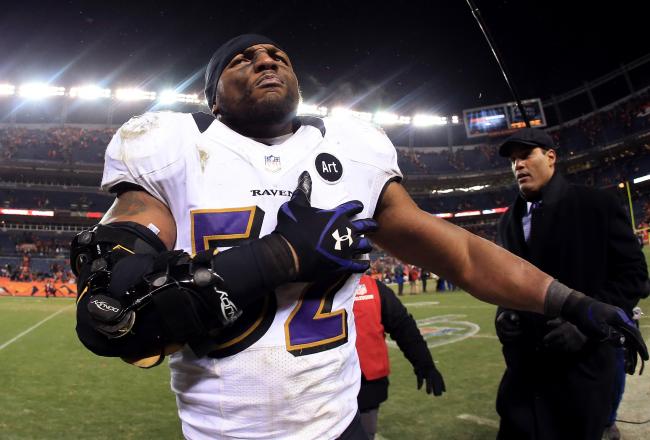 Can Ray Lewis take one, maybe two more heart-stopping moments.
The San Francisco 49ers and Atlanta Falcons shared some memorable games as members of the NFC West. Sunday, they meet again for the first time in the NFC Championship. The 49ers are headed to their 14th NFC Championship game, the Falcons are playing in their third.
The Baltimore Ravens and New England Patriots will meet in a rematch of last year's AFC Championship. Ravens kicker Billy Cundiff missed a potentially game-tying 32-yard field goal. Instead, the Patriots went on to Super Bowl XLVI. The Ravens defeated the Patriots 31-30 in Week 3 on last second field goal by Justin Tucker as time expired.