Posted in
Blogroll
on February 1st, 2013 by Ron Glover
(Getty Images)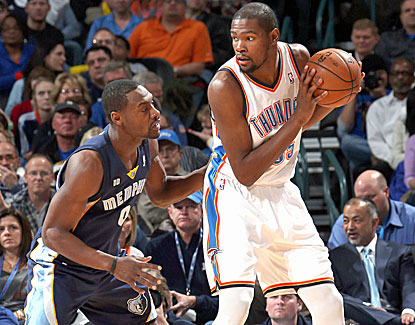 No pity for the Grizzlies from Kevin Durant and the Thunder.
A miscommunication led to Russell Westbrook eventually being benched in the Oklahoma City Thunder's 106-89 victory over the Memphis Grizzlies. The Grizzlies played in the first game without forward Rudy Gay who was traded on Wednesday.
Westbrook was called for a 5-second defensive called and sniped at Thabo Sefolosha and Kevin Durant indicating they needed to get open. Westbrook then yelled at coach Scott Brooks — which led to an early shower.