(Getty Images)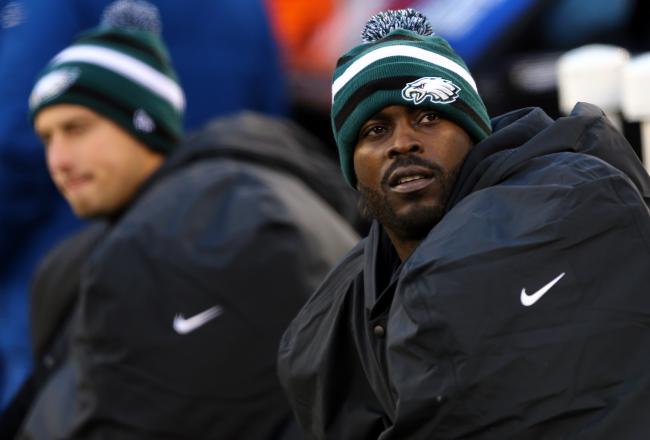 Will the open competition between Michael Vick and Nick Foles leave him out in the cold?
The Eagles restructured the contract of Michael Vick to remain in Philadelphia for one season at $10 million. New head coach Chip Kelly had his first press conference since naming his coaching staff.
(SB Nation)
I guess Chip Kelly fears commitment.
Michael Vick will remain in Philadelphia for at least one more season, removing all speculation of him being cut or signed and traded away. Vick's signing comes on the same day head coach Chip Kelly revealed there will be an open competition between Vick and Nick Foles — who filled in for Vick after he was injured late in the second half of the season.
Kelly's only commitments were to the men named to his coaching staff, including former Cleveland Browns head coach Pat Shurmur –who was named offensive coordinator.Billy Davis, a former Browns linebackers coach has been named the Eagles defensive coordinator.
Kelly remained mum on which defensive schemes will be used. He gave no specific answers on how much of the read/sprint/pistol offense he will put into the Eagles playbook. No matter how healthy Jason Peters returns to the Eagles wretched offensive line, he too will be subjected to an open competition for a starting job.
With so many questions facing the team, this was a press conference which could have waited for a week or two. Kelly said himself nothing is going to be answered the second week in February.
Even with Vick resigned, the Eagles starting quarterback in Week 1 remains a mystery.
Same ol' Eagles. Providing a question for every answer.