Posted in
Blogroll
on March 2nd, 2013 by Ron Glover
(Getty Images)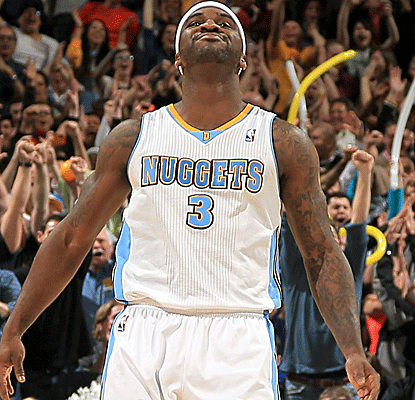 Ty Lawson's game-winner gave Nuggets fans plenty to smile about.
The Miami Heat won their season-high 13th straight game despite a poor shooting night from LeBron James. It was Dwyane Wade who came to the Heat's rescue. Wade has scored 20+ points in his last four games. The Miami Heat were able to hold on for a 98-91 victory over the visiting Memphis Grizzlies.
Ty Lawson hit a 23 footer with 0.2 left on the clock and the Denver Nuggets pulled out a thrilling 105-103 victory over the Oklahoma City Thunder. The Thunder missed 10 free throws after shooting close to 95 percent over the past five games.