(USA Today)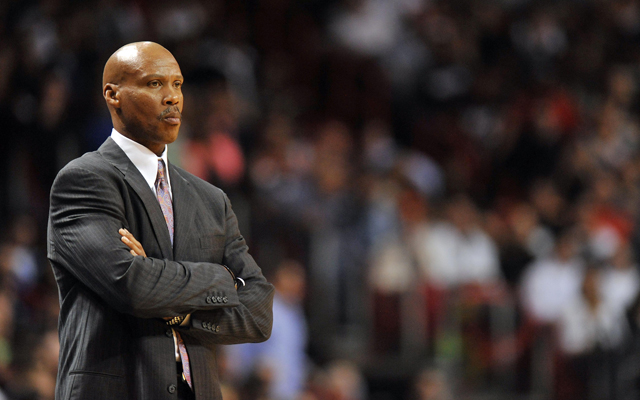 Is Byron Scott to blame for the Cleveland Cavaliers reluctance to rebuild?
The Cleveland Cavaliers have removed head coach Byron Scott of his duties. In three seasons, Scott coached the Cavs to a record of 64-166 (.278).
Consider Byron Scott a casualty of the LeBron James 'Decision'.
Cleveland Cavaliers GM Chris Grant released a statement following Scott's release.
"I have tremendous respect for Byron professionally and a great deal of admiration for him personally. At the same time, it is critical for where we are as a team to ensure that we capitalize on every opportunity for development and success and we have fallen short of that on the court," said Grant. "I believe we needed to make this change in order to get to a better position to achieve our goals. I know I speak on behalf of the entire Cavs organization and the Cleveland community, in thanking Byron for his three years here and his hard work and many contributions on and off the court. We wish Bryon and his wife, Anita, the best."
The Cavaliers hired Scott in the wake of LeBron James' decision to sign with the Miami Heat. Scott knew the franchise was in a rebuilding stage and acquiring talent was paramount. The Cavaliers won the 2011 NBA Lottery and drafted Kyrie Irving out of Duke. Near the end, word spread how the relationship between Scott and Irving disintegrated as the season wore on. In two years, the Cavaliers have acquired four first-round pick. During this period, the Cavaliers brass has failed — as they did with James to add accomplished veterans to a very young roster with an emerging star. It was the slow progression and impatience of the Cavaliers front office which cost Byron Scott his job.