Posted in
Blogroll
on April 20th, 2013 by Ron Glover
(UOL.com)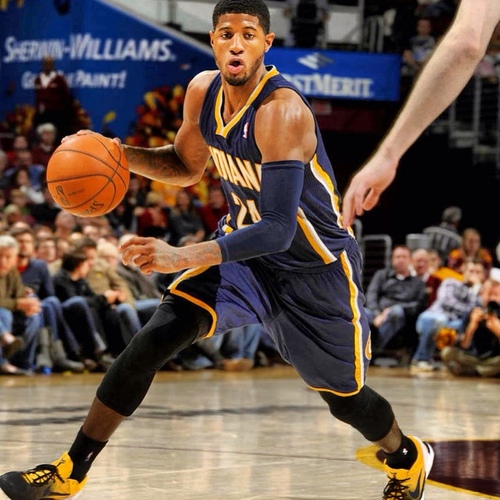 Fans unfamiliar with Indiana's Paul George will be in for a treat.
The NBA's second season begins with some highly anticipated series on tap. In the East the Boston Celtics and New York Knicks continue their heated rivalry for at least another four games. Paul George has assumed the lead role in Indiana and is prepared to introduce himself to the national spotlight against the Atlanta Hawks. Playoffs basketball returns to Brooklyn as the Nets and Chicago Bulls tangle.
In the West, the Denver Nuggets will try to slow down the high-scoring Golden State Warriors. The Memphis Grizzlies are looking to avenge last season's playoff loss against the Los Angeles Clippers. Finally, can the Los Angeles Lakers pull together without Kobe Bryant and knock off the injury-prone San Antonio Spurs?
Here are my first-round predictions.