Posted in
Blogroll
on April 22nd, 2013 by Ron Glover
(GMA Network)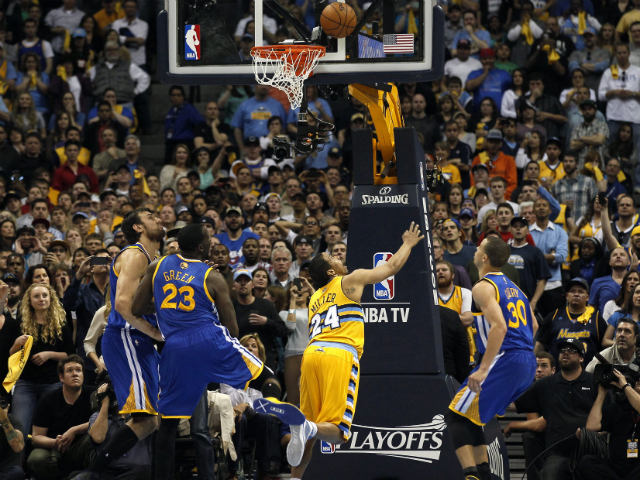 Andre Miller watches his game-winning shot in the Nuggets Game 1 victory. 
The opening games of the 2013 NBA Playoffs saw the home teams hold serve in impressive fashion. The unheralded and under-appreciated Andre Miller scored a game-high 28 points, including the game-winning layup with 1.2. seconds remaining as the Nuggets held off the upstart Golden State Warriors 97-95 to take a 1-0 lead in the series. The Warriors suffered a devastating blow when they lost forward David Lee for the remainder of the playoffs with a hip flexor injury.
Paul George notched the first triple-double by an Indiana Pacer since Mark Jackson in 1998. George was only 3-13 from the field but he converted 17 of 18 free throws. Indiana handled the Atlanta Hawks rather easily in a 107-90 victory.
Here are the results from Sunday's games.