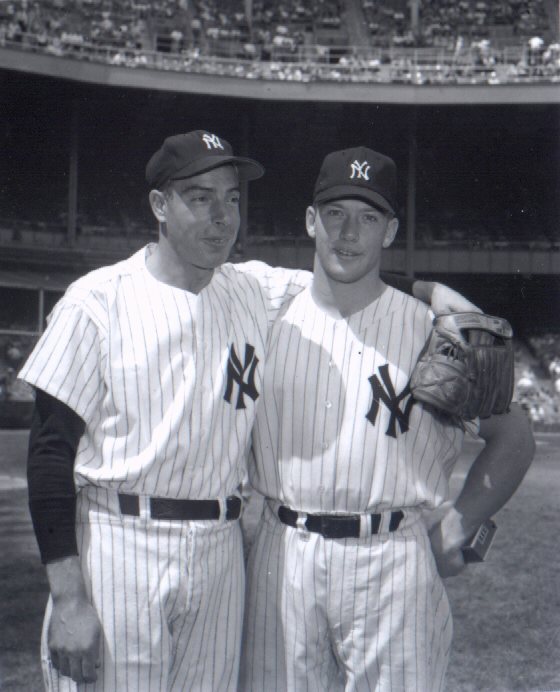 The old immortals wait for the next generation. How long will it take?
The New York Yankees are a lot of things. The Bronx Bombers are a truly dynastic franchise known the world over — with enough championships to fill an extra-large trophy case. Yankee Stadium is the home and resting place of some of baseball's true immortals, and also more great postseason moments than I could dare to list.  For all of the success and glory, there is one thing that the Yankees have been far too rarely, and it is killing them this year. Since free agency took over professional sports, the Yankees haven't been terribly skilled at developing players, and this fact is destroying their chances this season.
Actually, the reason for it is quite simple as I will explain. It starts with their current run of success, and the ways and means of continuing that success has created a brutal catch-22 among their fans.
If you're a Yankees fan, you've grown used to your team being perennial contenders for the World Series. Since 1995, really, this has been a playoff team, and one of those things that happens when you develop a run of success like that is that you're never going to be in the same position to restock with young talent helping to start that run. The reasoning is actually terribly simple. When you're in the World Series you don't often draft at the top of the draft, where most of the top prospects usually are. Past that, those prospects usually end up being sent off to other teams to bring back veterans to fill holes (example: The Austin Jackson, Ian Kennedy, Phil Coke trade that ended up netting Curtis Granderson. Do we think that the Yankees would like a top-of-the-order lead off hitter and 2 valuable arms in their lineup right now?). Very rarely does any young player on the Yankees get the chance to learn on the job, or make mistakes. Being a championship contender is too important.
Add that the Yankees have now created an environment amongst the fans where winning the World Series is the only acceptable outcome, and you have a situation where things get fossilized and the mere hint that things might not work out is a nightmare. Proof: The Yankees missed the playoffs one year because they relied on a trio of young pitchers, and it was as though the world had ended. The manager was allegedly in trouble of losing his job, and the Yankees responded by signing 3 free agents. One of those was Mark Teixeira, and it cost the Yankees their first-round draft pick in the upcoming draft. That pick? Mike Trout, maybe the future of baseball and certainly the sort of guy who was built to be a Yankee. Where is he now? Crushing things as an Angel, and not in the Bronx. Further proof of this lies in this fact: The last Yankee player developed through the organization to start in an all-star game is Robinson Cano (the last one to play in a game was David Robertson in 2011. He, of course, could not start because he is a reliever, and he was a replacement for David Price.).
But to be fair, this isn't all on the fans. Management is responsible as well. They just are in different ways. From what we know about Derek Jeter, and the reasons floated for why the Yankees were not initially the #1 priority for CC Sabathia, it does not appear that he is the type of welcoming influence young players might need. If this somehow feels uncomfortable for you to accept, close your eyes and imagine Derek Jeter holding court at his locker room after the rookie CF for the Yankees blows a fly ball that leads to a loss. How would he handle that? Put another way, the Yankees are a corporation. They get in, play baseball for 9 innings or more, and leave. This kind of corporate environment does not brook "rookie mistakes."
And normally, when they were going to the World Series every year and hoisting trophies, this wouldn't be a problem. But when those dynastic teams start to get old, new blood is needed. The Yankees have sought to remedy this by adding more old bodies. And now, all of their decisions are coming to roost at once.
What's the fix you ask? Simple. Start to create a "Yankee Way". Focus as much time on developing the next generation of homegrown Yankees as you do with patching every hole through the free-agent market. Then, you'll usher in a new era of Bomber dominance. As it stands now, things are only going to get worse.