(Getty Images)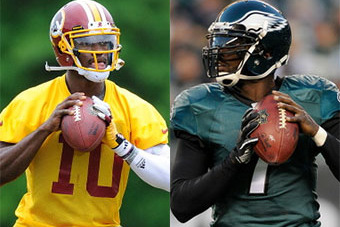 Robert Griffin III and Michael Vick meet in an early season NFC clash.
Tonight, Robert Griffin III returns just eight months removed from knee surgery to face the Philadelphia Eagles. The Eagles are beginning a new era under head coach Chip Kelly — who is bringing his high-motor offense to the NFL. Kelly is looking to become the first Eagles coach to win his coaching debut since Rich Kotite in 1991.
Feel free to comment on the blog before, during and after the game.