Posted in
Blogroll
on October 26th, 2013 by Ron Glover
(Philly.com)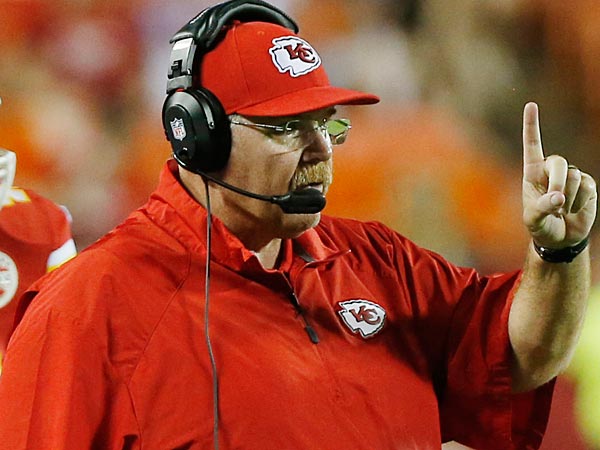 Andy Reid came to Kansas City with one goal in mind. He's almost halfway there.
I expected a noticeable improvement from the Kansas City Chiefs when Andy Reid was awarded the job, but a 7-0 start is a bit much. The Chiefs have looked impressive on the first two months of the season with an above average offense and a reckless defense — which isn't afraid to get after the quarterback.
We're two weeks away from the first meeting between the Chiefs and the one-loss Denver Broncos, but fans are no less excited about the renewal of this AFC West rivalry.
Byes this week: Bears, Chargers, Colts, Ravens, Texans and Titans