Posted in
Blogroll
on January 7th, 2014 by Ron Glover
(Kevin C. Cox/Getty Images)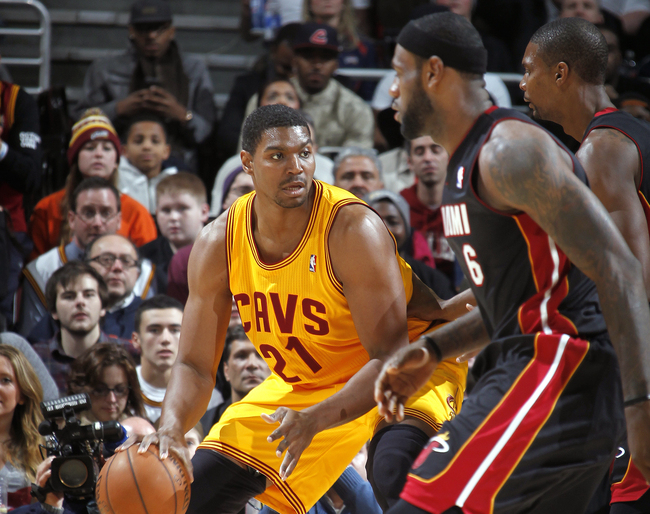 Former All-Star turned journeyman Andrew Bynum will be courted by contenders like the Heat once he is waived by the Bulls.
In a shocking move, the Chicago Bulls traded two-time all-star forward Luol Deng to the Cleveland Cavaliers for center Andrew Bynum. The Bulls will waive Bynum — making him a free agent and avoiding the $12.3 he is owed by the Cavaliers. The Bulls also avoid the luxury tax and will save themselves about $20 million. Chicago also gets a conditional first round pick and second round picks in 2015 and 2016.
Are the Bulls making headway to enter the Carmelo Anthony sweepstakes this summer?