Posted in
Blogroll
on September 12th, 2014 by Ron Glover
(Vavel.com)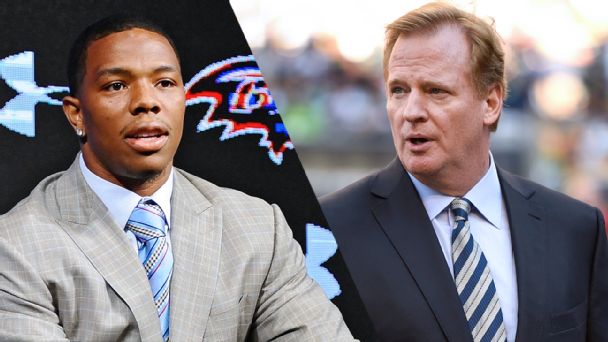 Ray Rice came clean to Roger Goodell about his actions, but the commissioner made it their own dirty little secret.
When Ray Rice stepped into an elevator with then fiancee Janay Palmer, little did he know his career was headed straight for the ground floor. Rice's actions to the woman he would marry six weeks later were deplorable and unacceptable.
Rice spoke to NFL Commissioner Roger Goodell in July and informed him of his actions that evening. Goodell responded with a two game suspension followed by a six-game ban. Rice was released by the Baltimore Ravens and banned indefinitely by the NFL after the complete video of the incident went viral.
After this latest turnover, it may be time to sit Roger Goodell on the bench.