(Jonathan Ferrey/Getty Images)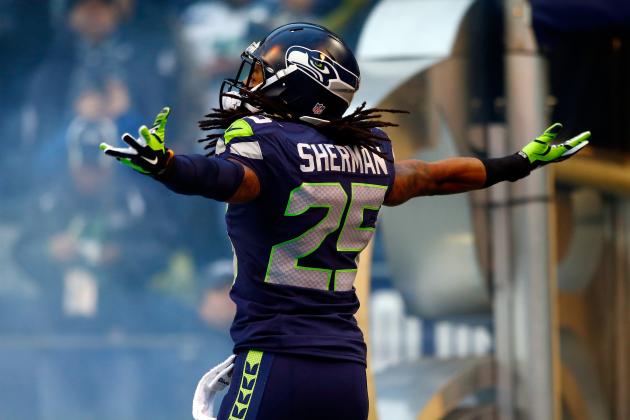 Despite a tough week against the Chargers, Richard Sherman continues to welcome all comers.
In-season Super Bowl rematches are rare, more rare is the rematch between two teams viewed as a pre-cursor to a rematch for the game's ultimate prize. The Denver Broncos did some retooling in the off-season and look like the team to beat in the AFC. The Seattle Seahawks stumbled after a dominant performance in Week 1. The Seahawks offensive punch isn't on the level of the Broncos, but their defense and special teams are capable of landing a hay maker at any time.