Posted in
Blogroll
on December 15th, 2014 by Nigel Broadnax
(Getty Images)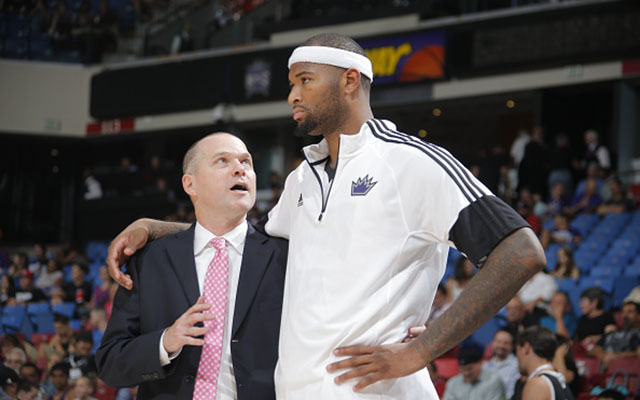 DeMarcus Cousins and his Sacramento Kings teammates found out the firing of head coach Mike Malone via Twitter. 
Yahoo's Adrian Wojnarowski reported in the early hours of the morning, that the Sacramento Kings fired head coach Mike Malone 24 games into his second season. The first coaching termination of the season is a baffling one to say the least, as the Kings are only two games under .500 (11-13) in the brutal Western Conference. Sacramento is also only a half-game behind the eighth-seeded Phoenix Suns at the moment.
One would think that an incident or altercation between Malone and management sparked the decision. However, Woj also reported that the team playing below ownership's "expectations" was the motivation behind the personnel change.