Posted in
Blogroll
on December 19th, 2014 by Ron Glover
(Chris Szagola/AP)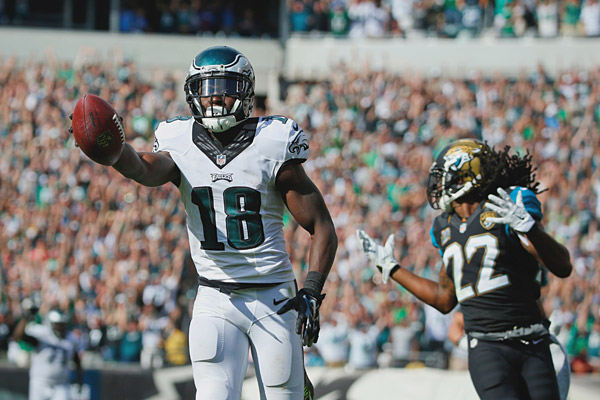 The play of Jeremy Maclin has left secondaries baffled in what is becoming a Pro Bowl season.
In five seasons with the Philadelphia Eagles, wide receiver Jeremy Maclin has played with his share of Pro Bowl talent. Donovan McNabb, Michael Vick, Brian Westbrook,  Jason Peters and DeSean Jackson are just a few who come to mind. Maclin's numbers have been decent, but injuries and the looming shadow of Jackson prevented fans from seeing the full complement of his talents.
With Jackson now catching passes in DC and a clean bill of health, Maclin has exploded out of his shell and into the national spotlight. The former Missouri wide receiver/return man is a front-runner for NFL comeback Player of the Year, his first Pro Bowl appearance and a top target heading into free agency this off-season.