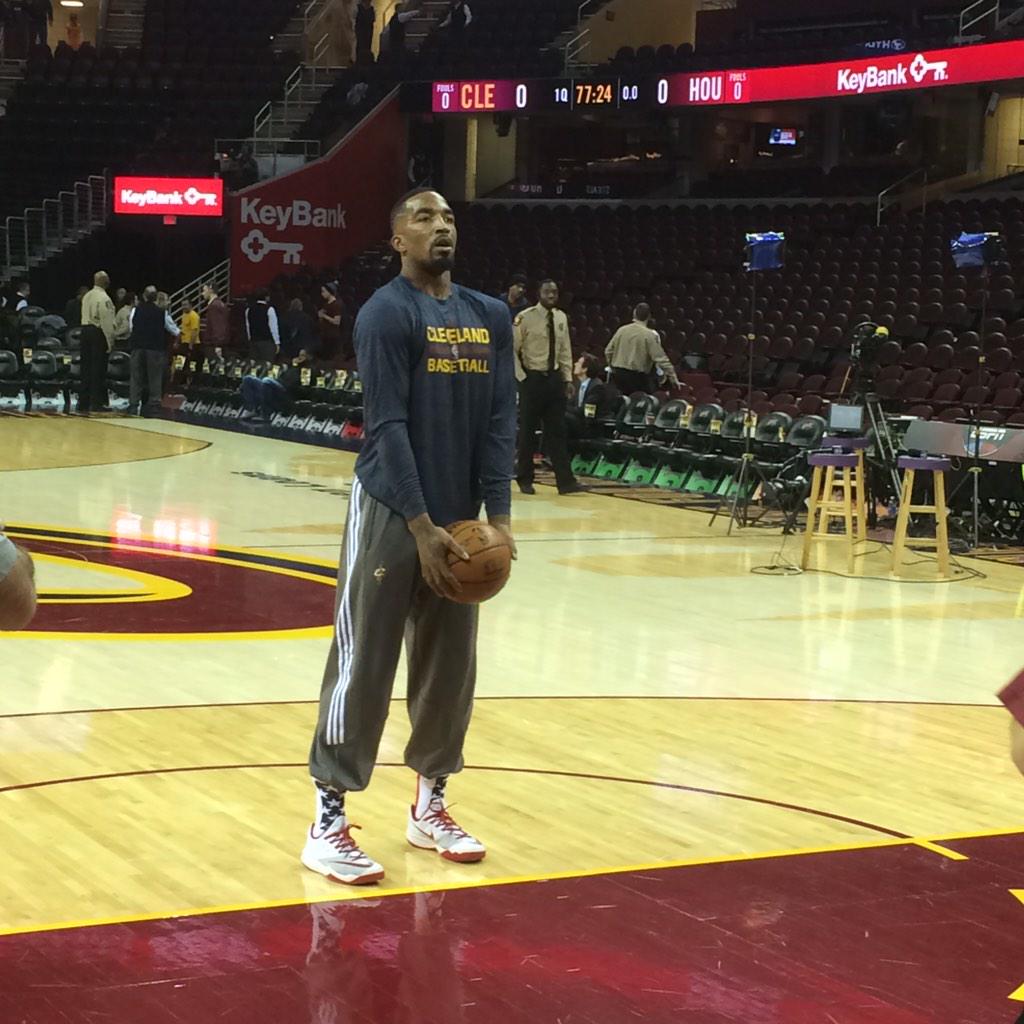 Is Cleveland truly ready for J. R. Smith? We'll see…
On Monday, the second major trade of the season occurred in the NBA. The three-team deal included Dion Waiters heading to the Oklahoma City Thunder, J.R. Smith and Iman Shumpert (as well as a first round pick from OKC) heading to the Cleveland Cavaliers for essentially Lance Thomas and cap space to heading to the New York Knicks.
At first glance, this trade could be mistaken for a power-shifting one, but In reality, there is a good chance the transaction doesn't make any substantial impact for any team involved.
For the Thunder:
As far as pure value exchanged, the Thunder are the winners of this deal. They shipped out Thomas, who hadn't shown much in the league after three plus seasons, and a protected first rounder for former Waiters. After an up-and-down stint in Cleveland— where he showed some signs on occasion— the Thunder are hoping he can be that extra scorer at shooting guard they've missed since the James Harden departure.
But Waiters fitting in nicely is far from a lock.
The fourth-year player will join Russell Westbrook and Reggie Jackson in the back court. This new trio has this in common: they're all sub-par shooters who need the ball in their hands.
That kind of redundancy among guards is usually a troublesome blend causing spacing issues on the court. Not to mention the Thunder's offensive system is one lacking a solid archetype.
Waiters struggled playing alongside the ball-dominant Kyrie Irving. Then the ball-dominant LeBron James showed up and Waiters' struggles increased. Being a catch-and-shoot player hasn't been Waiters' style, and it doesn't showcase his strengths. His limited time dribbling the ball propelled his frustrations as well.
We can't expect his touches to increase making the switch to playing next to the also ball-dominant Westbrook and Kevin Durant.
For the Cavaliers:
This season has not gone as planned for Cleveland after coming in with tons of hype and fanfare. They're a lot closer to .500 than they imagined, and their defense has been embarrassing.
The offensive side has also been a little bumpy. They've had issues with chemistry and moving the ball with any kind of fluidity.
Placing J.R. Smith into that mix provides little-to-no help in solving those problems. He is a guy who has built a reputation of being mostly the antithesis of chemistry and ball movement. Smith is basically a carbon copy of Waiters, bound to create similar congruency clogs on the floor.
Smith— being a slightly more consistent shooter than Waiters— has a chacce to help floor-spacing, but you can never ever be sure if J.R. Smith will have a positive impact when added to a basketball team.
The Cavs did acquire a piece that will fit better on defense in Iman Shumpert. He's been an avid wing-guarder in his career, despite a recent slump in that regard.
However, the absence of a rim protector was a much larger hole on their defense. By not addressing that, this trade is nearly futile for the Cavs.
UPDATE: Cleveland has since made a second trade following the writing of the words above. They acquired an interior defensive presence they needed in Timofey Mozgov from the Denver Nuggets. I recant some of my statements directed their way.
For the Knicks:
The Knicks made the most responsible trade out of the three teams. They cleared salary along with some roster spots, and committed to the idea of being a lottery team. While it's the logical decision to make, it doubles as the latest example of this front office continuing to run the team without a sturdy plan.
When you re-sign a 30-year-old Carmelo Anthony to a five-year contract worth $122 million, it sends the message that you plan to win now. Emptying out the roster six months later is not consistent with that strategy.
The Knicks neglected to obtain any draft picks in this trade which indicates that the next form of their "plan" is to put all of their eggs into the free agency basket this summer.
There is no reason to believe that this organization will build a contender via free agency. They've tried going that route a number of times over the last 15 years or so, and created a mediocre team at best in every attempt.
The Knicks have long refused to rebuild primarily through the draft and take chances on smaller name players, and it appears they are still too impatient and stubborn to try.
We'll have to wait and see if this trade improves any of these teams if they have any impact at all. No team involved should feel like they won the trade in a landslide, but at least they're putting forth an effort. Maybe more transactions are on their horizon. The only sure thing this trade brings right now is content to fuel the sports media world.