Photo Credit: Derick E. Hingle , USA TODAY Sports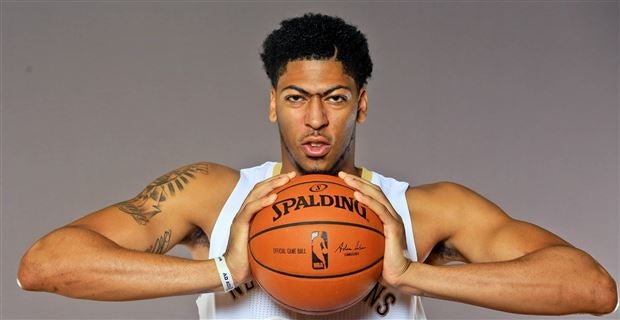 For want of a nail, the shoe was lost.
For want of a shoe, the horse was lost.
For want of a horse, the rider was lost.
For want of a rider, the message was lost.
For want of a message, the battle was lost.
For want of a battle, the kingdom was lost.
And all for the want of a horseshoe nail.
The list of NBA stars, throughout the vast history of the sport, which have seen their prime squandered, is legion. For some, it was injuries blunting what they could be (Bill Walton, Bernard King, David Thompson, Grant Hill, Penny Hardaway). Drugs and alcohol (David Thompson a 2nd time, Michael Ray Richardson) felled others.
Equally as common, is the list of NBA stars whose franchises shirked, or were unable to perform, their duties to surround them with the talent they needed. Charles Barkley as a Philadelphia 76er fits this mantle, as does the entirety of Patrick Ewing's career with the Knicks.
However, the most common, and the one that fits our story today, is that of the Houston Rockets from 1986 to 1993 when they had the unique Hakeem Olajuwon manning the paint for them and doing things no big man has done before or since.
I mention that to say this: If the New Orleans Pelicans don't step up to the mark, and put on some speed to get there, they will be wasting Anthony Davis's prime in the same way the Rockets spent Hakeem Olajuwon for those seven years.
Before we go forward, let's take a step back, shall we?
This is Hakeem Olujawon.

He is, by consensus, one of the greatest centers in NBA history. You could argue him being anywhere on the list from 3rd to 6th, but it strains credulity to have him not on it at all.
(By the way, in case you're wondering: My list is Russell, Wilt, Kareem, Hakeem, Shaq.)
And pretty much from the time he came into the league, he was a revelation. The first of the modern-era of NBA centers who used speed, agility, and craft to get buckets instead of just brute force he was also a tremendous defender. Proof of that can be found in the fact he is the all-time leader in blocks, which you'd expect, and is top-10 all-time in steals which you probably wouldn't.
Proof of that can be found in the fact he is the all-time leader in blocks, which you'd expect, and is top-10 all-time in steals which you probably wouldn't.
And yet, a good portion of his career saw him wrecked by mistakes by poor management above him.
Remember his 1st finals in 1986 when he was 23 and going by Akeem Olajuwon instead of Hakeem? He dominated that entire playoff, averaging a 27-12 with 3.5 blocks a game. Let those stats I mentioned sink in for a moment. A 27-12 with 3.5 blocks a game for a WHOLE PLAYOFFS. That's an important season for a big man, and he was doing it at the age of 23. He and Ralph Sampson looked like they were going to rule the league together for as long as they both wanted.
Their reward for dominating the Western Conference playoffs? Meeting the best team ever by one of the ten best players ever. That 1985-86 Celtics team went 70-1 at home during that season, and swept a Jordan-led Bulls team, beat in 5 the Hawks with prime Dominique Wilkins, and swept a better than we all remember now Milwaukee Bucks team.
When that finals was all over, though, everyone who knew enough figured the Twin Towers would be back again and again. It wasn't irrational thought, especially considering how good they both showed signs of being.
Did that happen? Any of it?
So I see what the Pelicans did, or more to the point haven't done, to surround Anthony Davis with the right kind of talent I flash back to those late 1980's-early 1990's Rockets teams and I get sad. Because I don't want that for Anthony Davis. I don't think anyone does.
(Author's Note: All stats and transaction information was found on basketballreference.com. Those guys are an invaluable resource.)
So let's flash back to the New Orleans Hornets as they were in Anthony Davis's rookie year before he was drafted. Remember, this is the team that was forced to trade Chris Paul to the Clippers after the trade to the Lakers fell through.
Eric Gordon When Healthy and Jarrett Jack was their starting backcourt, and their frontcourt was Chris Kaman, Trevor Ariza, and Jason Smith. By any objective measure, that is not a high-level NBA basketball team.
So after the Hornets "win" the NBA lottery, they suddenly stumble into the draft rights of the best big man prospect since Dwight Howard along with the 1st round pick they got in the Chris Paul deal. Before the draft, they traded Trevor Ariza and Emeka Okafor to the Wizards for Rashard Lewis, who got sent out of town, and a 2nd round draft pick.
So when the draft came along, the 1st pick was easy. Anthony Davis is, and remains still, the sort of franchise player you wish every #1 draft pick turns into.
It is when we get to that second 1st-round draft pick that we get into the first of the many mistakes that were made, and how it is that "for want of a nail" proverb quoted above begins to come into play.
Austin Rivers was that pick.
Look, I have nothing against Austin Rivers, the person. It might very well be that for all I know he's an excellent person.
But as a basketball player? He was never going to be the fit with Anthony Davis that New Orleans wanted him to be. And at the time, you could see what they were trying to do.
In essence, they were trying to make the 21st-century version of the Stephon Marbury-Kevin Garnett experience. The only trouble is that Austin Rivers isn't a point guard. Not even a little bit. For all of your criticisms of Stephon Marbury's game, no one could argue that he didn't know how to handle the ball and run the offense with some degree of skill.
In college, Austin Rivers had more turnovers than assists meaning he couldn't do that. Also, he shot a ghastly .658 from the line meaning he was eminently capable of missing clutch free throws. As you might expect, this did not bode well for his ability to score against the elite wing defenders in the NBA.
So, Austin Rivers is the nail.
In the offseason after the draft, the then-Hornets signed Greivis Vasquez to be their starting point guard; Ryan Anderson came over in a trade to provide outside shooting, and Robin Lopez to provide some interior muscle for Anthony Davis. They didn't suddenly become a 50-win juggernaut, but they became slightly more interesting as Vasquez was 3rd in the league in assists at nine a game, Robin Lopez did exactly what you would want from a serviceable big man by averaging an 11-5, and Ryan Anderson shot 38% from 3. What did New Orleans do with this?
Well, they started by trading Robin Lopez to the Blazers and
Greivis Vasquez to the Kings. New Orleans got back Tyreke Evans for Vasquez, a former Rookie of the Year who was long thought to be a black hole offensively and whose stats had been on a consistent decline since his rookie year.
What did they get back for Robin Lopez, you might be asking? Jeff Withey. It might not seem like it, but that becomes important in a minute.
Because, as if summoned, here comes the shoe.
In an attempt to hurry along the development process, New Orleans trades the rights to Nerlens Noel and a 2014 1st-round draft pick which ends up being Elfrid Payton to the Sixers for Jrue Holiday and Pierre Jackson.
Let me state this again. The New Orleans Pelicans traded their starting center for no one in particular, and then traded the rights to a shot-blocking and rebounding center and another 1st-round draft pick for the ability to have another backcourt player in Jrue Holiday. Keep in mind; they already had a 15-million-a-year 2-guard in Eric Gordon When Healthy and another highly-paid wing in Tyreke Evans who could easily play the point.
There are two other things this backcourt happened to have in common. A: All of their primes were happening now, and Anthony Davis was still a young player.
B, and this part maybe would have dissuaded some franchises: Not one of them had a reputation for being a shut-down defender.
In a league where most of your great scorers can be found on the perimeter, the idea that you would somehow willingly make your entire backcourt average-or-below average defenders seems to be somewhat counterintuitive, and someone less charitable may be inclined to call a decision stupid.
Nonetheless, the Pelicans started the season with this weirdly built roster before realizing a problem. Namely, they didn't have a starting center worth a damn.
Here, then, is the horse.
In July of 2014, the Hornets traded for Omer Asik in a complicated 3-team trade. Doesn't seem too bad right? Ok. Here's what they traded for him. A protected 1st round pick, Melvin Ely, Alonzo Gee, and Scotty Hopson.
If you weren't reading clearly, this means Dell Demps somehow managed in two seasons to trade three 1st-rounders for the combination of Jrue Holiday and Omer Asik, who combined for 1 All-Star appearance and 0 All-NBA teams of any sort. This level of ignorance of the draft boggles the mind.
The consensus for a team building through the draft (which is what the Hornets\Pelicans SHOULD have been doing) is as follows:
A: Draft your franchise player, whether this is a guard or a big man.
B: Use that first season to figure out the type of player said franchise cornerstone is, and the sort of talent, and coaching, that you need to put around him.
It was pretty clear early on that the best team to put around Anthony Davis needed shooters to spread the floor, a point guard who could run the pick-and-roll\pick-and-pop at a high level, and a burly big man who was ok with getting his points off of offensive rebounds and loose balls.
Conversely, if you're going to be the sort of team who goes about trading their 1st-round picks in the draft, the idea is that you should do it if, and ONLY IF, you're one piece away. At no point have New Orleans ever been just one piece away.
So with this season coming up, and yet another collection of bizarre flotsam and jetsam surrounding one of the bright young stars in the NBA galaxy, we have to ask: When does Anthony Davis decide New Orleans isn't for him?
Because let us be clear, this team will need a 2nd eater-of-worlds season from Anthony Davis to make it to the playoffs where they will more than likely be slaughtered by the Golden State Warriors.
And all of his athleticism and all of the potential that he has shown will be for naught again.
And if he goes, and blossoms into his full potential somewhere else (like maybe his hometown Chicago Bulls), it may be that New Orleans becomes to NBA basketball what Utah was after the end of the Malone-Stockton era.
For the sake of what's best for basketball, I hope this doesn't happen.