Posted in
76ers
,
Allen Iverson
,
Black Athlete
,
Black Athletes
,
Blogroll
,
Philadelphia
,
Philadelphia 76ers
,
race and politics
,
Race and Sports Culture
,
Race in Sports
,
racism and sports
on March 10th, 2010 by Ron Glover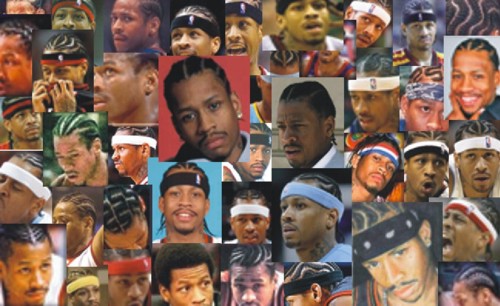 Why should I be concerned about Allen Iverson's personal life spiraling out of control – after all we knew this was how it was going to end right? All the late night drinking and gambling slowly ate away at his game, his career and his marriage. I've got my own problems, Allen hopefully has several millions left to make it – several million more than myself. So why am I even concerning myself with A.I.?
Because even in his darkest hour, I won't stop pulling for him.