Kevin Dyson, a name that resonates with football enthusiasts, has made significant strides both on and off the field. In this article, we discuss the life, achievements, and net worth of this former NFL star.
An Overview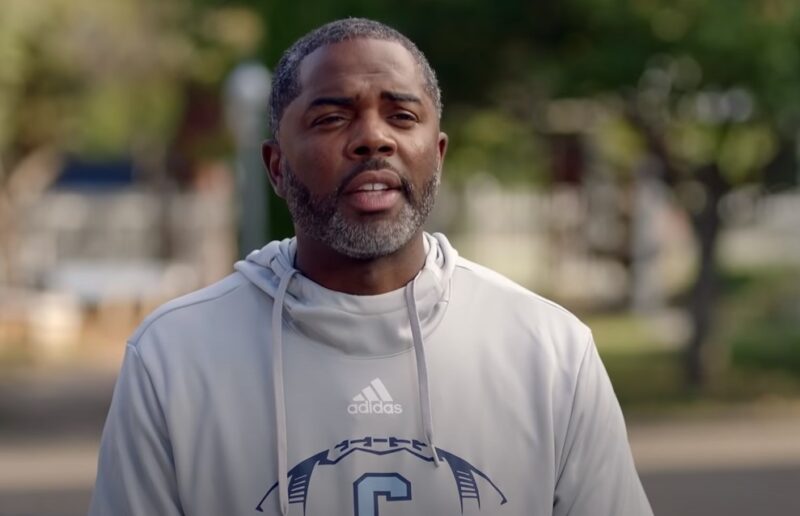 Kevin Dyson, born on June 23, 1975, in Logan, Utah, is a former American football wide receiver who played in the National Football League (NFL). Over the years, he has not only made a mark with his athletic prowess but also with his educational achievements and community service.
Birth Date: June 23, 1975
Birth Place: Logan, Utah
Occupation: Former Football Player
Net Worth: Approximately $5 Million as of 2023
Kevin's journey from the football field to the realm of education is a testament to his versatility and commitment to personal growth.
Early Life and Career
Football Achievements
Kevin Tyree Dyson's football journey began at the University of Utah, where he played for the Utah Utes football team for five seasons, from 1993 to 1997. During his tenure, he caught 192 passes, amassing 2,726 yards and scoring 18 touchdowns.
His skills didn't go unnoticed, leading to his selection by the Tennessee Oilers as the 16th overall pick in the 1998 NFL Draft. In the NFL, Dyson had notable stints with teams like the Carolina Panthers and the San Diego Chargers.
Despite facing injuries, he managed to leave an indelible mark, finishing his six-season NFL career with 178 receptions, 2,325 yards, and 18 touchdowns in 59 regular-season games.
Off the Field
Beyond the gridiron, Dyson has been actively involved in community service. He has also made significant strides in the field of education. After receiving his bachelor's degree in sociology from the University of Utah in 1997, Dyson went on to earn two master's degrees in education from Trevecca Nazarene University.
Personal Life and Achievements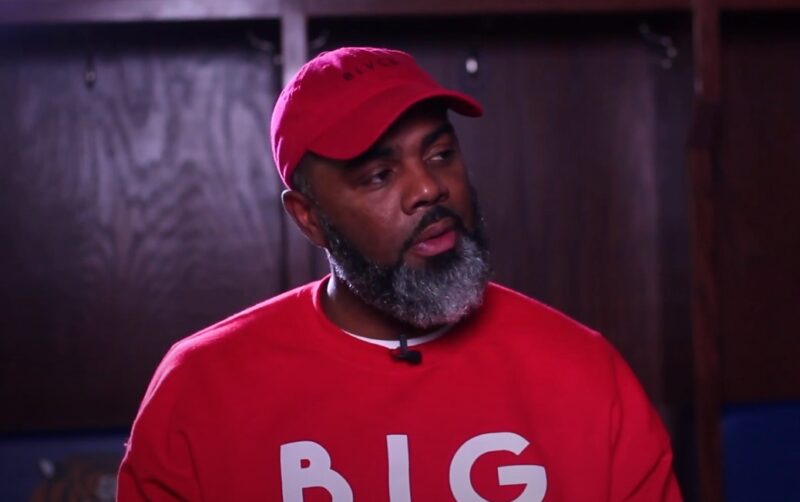 Family and Relationships
Kevin Dyson's personal life has been relatively private. He and his wife, LaRosa Truth, are proud parents to four children and currently reside in Franklin, Tennessee. Dyson's commitment to family and community is evident in his active participation in community service since his NFL days.
Educational Pursuits
Dyson's passion for education didn't stop with his master's degrees. He recently achieved a significant milestone by earning a doctorate in education in leadership and professional practice. His dissertation focused on the benefits of an online literacy program for ninth-graders in Williamson County.
Moreover, Dyson has been serving the educational community in various capacities. He has worked as an assistant principal at Independence High School, as principal of Grassland Middle School, and was recently named the principal of Centennial High School in Franklin in 2021.
Memorable Moments in Kevin Dyson's NFL Career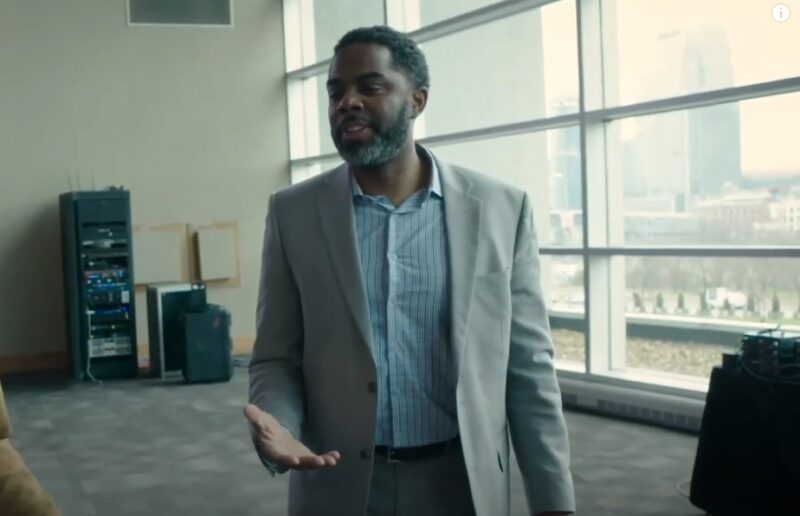 Kevin Dyson's NFL journey is punctuated with two of the most unforgettable plays in the league's history. The first, known as the "Music City Miracle," saw Dyson on the receiving end of a lateral from Frank Wycheck, leading to a game-winning touchdown.
The second, simply referred to as "The Tackle," is a heart-wrenching moment for Dyson and Titans fans. In Super Bowl XXXIV, Dyson was tackled just "one yard short" of what could have been a game-tying or potentially game-winning touchdown as the clock ran out.
These moments, especially "The Tackle," showcase the thin line between victory and defeat in professional sports. It's a testament to Dyson's resilience that he continued to make significant contributions to his teams and the league despite such high-profile setbacks.
Brotherly Bond in the NFL
The NFL has seen many siblings, but Kevin Dyson and his brother, Andre Dyson, share a unique distinction. They became the first brothers in NFL history to score touchdowns in the same game. This achievement underscores the athletic prowess that runs in the Dyson family and the bond the brothers share both on and off the field.
Post-NFL Career: From the Field to the Classroom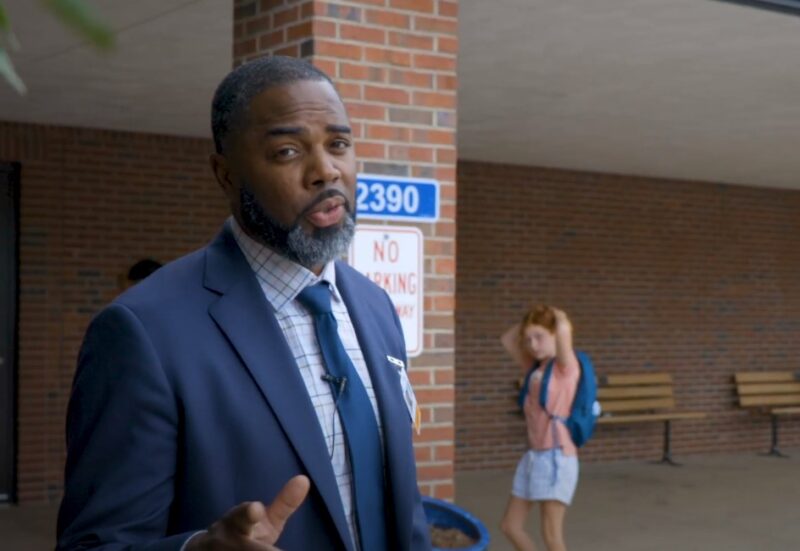 Coaching and Education
After hanging up his cleats, Kevin Dyson transitioned seamlessly into the world of education. He earned a Master of Education degree from Trevecca Nazarene University in 2007 and later earned a doctorate from the same institution.
Dyson's commitment to education and youth development is evident in his career choices post-NFL. He served as a counselor and wide receiver coach at Glencliff Comprehensive High School in Nashville from 2007 to 2009.
He also took on the role of receivers and backs coach for Independence High School in Thompson's Station, Tennessee, eventually becoming the head coach in 2010.
Leadership in Education
Dyson's leadership skills, honed on the football field, found a new arena in educational institutions. He served as an assistant principal at Independence High School and later as the principal of Grassland Middle School in Franklin, Tennessee.
In 2021, he was appointed the principal of Centennial High School in Franklin, further solidifying his commitment to shaping young minds and contributing to the community.
Personal Tidbits
View this post on Instagram
Kevin Dyson is not just a former NFL star; he's a family man. He is the older brother of NFL cornerback Andre Dyson, with whom he shared the football field during their time with the Titans. During his football career, Dyson split his time between Nashville and Salt Lake City, ensuring he stayed connected to his roots.
FAQs
What other sports did Kevin Dyson play in his early years?
While Kevin Dyson is primarily known for his football career, there isn't specific information available about him participating in other sports during his early years.
Did Kevin Dyson ever coach at the NFL level after his playing career?
No, after retiring from the NFL, Kevin Dyson transitioned into education and coaching at the high school level rather than pursuing a coaching career in the NFL.
Are there any other members of the Dyson family involved in professional sports?
Yes, Kevin Dyson's brother, Andre Dyson, also played in the NFL as a cornerback.
What inspired Kevin Dyson to transition from football to education?
While the specific inspiration isn't detailed in the provided information, Kevin's passion for education and youth development is evident in his post-NFL career choices, suggesting a deep commitment to community and personal growth.
Has Kevin Dyson authored any publications or books on education or sports?
The information provided does not mention any publications or books authored by Kevin Dyson. However, given his deep involvement in education, it's possible he has contributed to academic papers or other educational materials.
Final Thoughts
Kevin Dyson's life is a blend of athletic achievements and academic pursuits. From catching passes on the football field to leading educational institutions, his journey is a testament to the fact that with determination and hard work, one can excel in diverse fields.
As of 2023, with a net worth of approximately $5 million, Dyson stands as an inspiration to many, proving that success is not just about financial gains but also about making a positive impact in the community. We also cover basketball topics and have recently written about the top shooting guards in the NBA, so make sure to check it out!